Costa Choir students qualify for Spotlight Quarter Finals!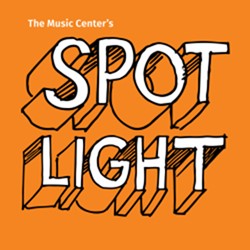 Mira Costa Choirs is proud to announce the following students have qualified for the LA Music Center¹s Spotlight Competition Quarter Finals.
Southern California High School students compete in the following categories: acting, ballet, classical instrumental, classical voice, jazz instrumental, non-classical dance and non-classical voice. This is much more than a competition. Spotlight is a scholarship and training program, which encourages personal and artistic growth, while exploring new possibilities in the arts, and offers cash scholarships up to $5,000, Master Classes with world renowned artists and workshops for the students. In the past years Mira Costa has had Finalist Winners in the Classical Voice and Non-Classical Voice category. In some categories, over 600 students begin in the competition. This year marks the most students Costa has had qualify for quarter finals. The next step is for each student to have a live audition which will then narrow the respective categories to twelve for the Semifinal round. Next, the students audition again and two finalists are named in each category. The Spotlight Grand Finale performance is on June 5, 2018. Congratulations to all our amazing Mira Costa Choir students. Good luck!
Harrison Caplin, Classical Voice
Ella Dabney, Classical Voice and Non-Classical Voice
Lily Kohler, Classical Voice and Non-Classical Voice
Bella McDaniel, Acting
Olivia Morgan Non-Classical Voice
Hannah Ryan, Non-Classical Voice