Choir performs at Choirs of America and Hawaii Tour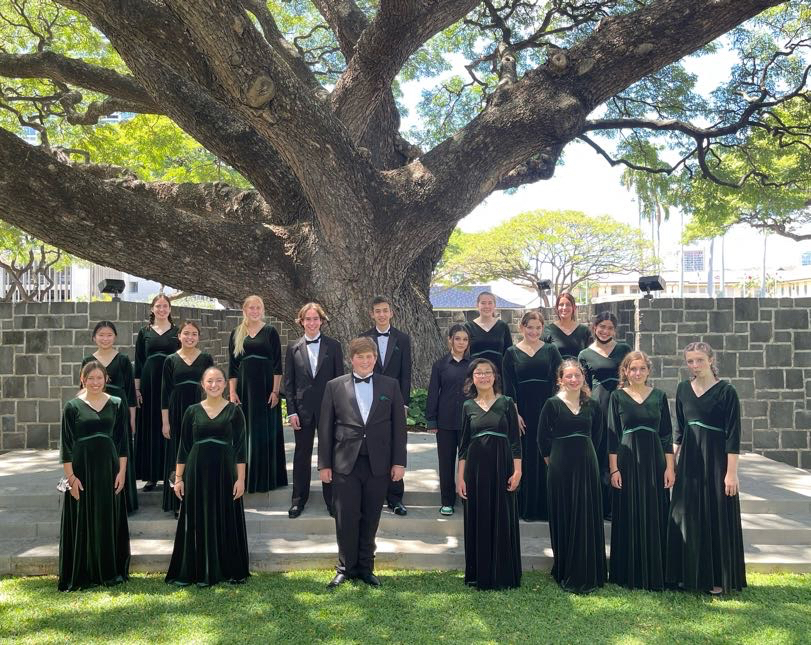 Congratulations to the Choirs on their excellent performance at the Choirs of America & University of Hawaii Na Leo 'O Hawai Aloha State Choral Festival! While at the Festival, students participated in E Himeni Kakou cultural immersion and an 'Ohana "Meeting of the Voices" exchange with hundreds of students from across America. Following the festival, students performed at the USS Missouri in Pearl Harbor, and paid their respects at the USS Arizona memorial. Video and images from Choirs' Hawaii Tour can be found at MiraCostaChoirs.org, and on YouTube (Mira Costa Choirs).
Registration has opened for 2022-23 choir classes. The Grammy-Award winning Mira Costa Choirs welcome all students regardless of singing experience or ability level. For information on the choirs and how to register, click HERE. For Audition information and to sign up for an audition click HERE.