The Girls Beach Volleyball Season has begun!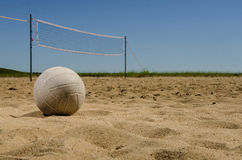 Interest in Beach Volleyball continues to grow.  70+ girls tried out for a final roster of 52 girls.  For the first time, there are three teams registered for league competition. Varsity, JV, and Frosh/Soph.
On February 10, Mira Costa Beach hosted several area schools for the 5th Annual Mira Costa Pairs Tournament. Costa teams had success in all divisions, and the pair of Natalie Myzkowski and Kate Reilly, won the top prize, keeping the Legacy Trophy at Costa for another year!
The Freshman team started their official IBVL season on February 23 with a sweeping victory, going 3-0.  Varsity and JV start their league competition Saturday March 9 versus Santa Monica and Palisades.  Expect a busy and competitive season under the leadership of our new head coach Nancy Mason Reynolds!
We are hosting a Fundraiser at the Comedy & Magic Club on Tuesday, March 26th. We would love for you to join us for a fun night out!  Please contact Nina Tarnay @ [email protected]/310-918-1029 for information.  Tickets are $20 each.
Please visit our new website CLICK HERE for more information about our team and schedule.
And follow us on Instagram at @miracostabeach.