Beach Volleyball – Girls
The Interscholastic Beach Volleyball League (IBVL) will be entering its seventh season in 2018. Mira Costa has played in all six previous seasons, and in 2017 was named the IBVL California State Champions!
For the past five consecutive years, Mira Costa has taken 1st place, and been named League Champs. This will be the 5th season that Mira Costa will have both a Varsity and Junior Varsity team.
Manhattan Beach is the center of Beach Volleyball, which is now the fastest growing NCAA sport. Mira Costa had 14 NCAA College recruits on the team in 2017. We are grateful for the support of MBX in helping to provide this opportunity for the girls, and to our amazing coach!
Mira Costa defeated Pali on Saturday, April 13 to log their 91st consecutive match victory!
The Varsity Beach Volleyball team opened their 2019 season with our new Head Coach, Nancy Mason Reynolds on March 9th at Dockweiler State Beach. The Sandy Stangs racked up their 88th & 89th consecutive match victories with wins against Santa Monica High School and Pacific Palisades High School!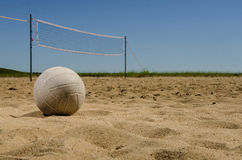 Interest in Beach Volleyball continues to grow.  70+ girls tried out for a final roster of 52 girls.  For the first time, there are three teams registered for league competition. Varsity, JV, and Frosh/Soph. On February 10, Mira Costa Beach hosted several area schools for the 5th Annual Mira Costa…
Keep reading