The Girls Basketball season has officially started!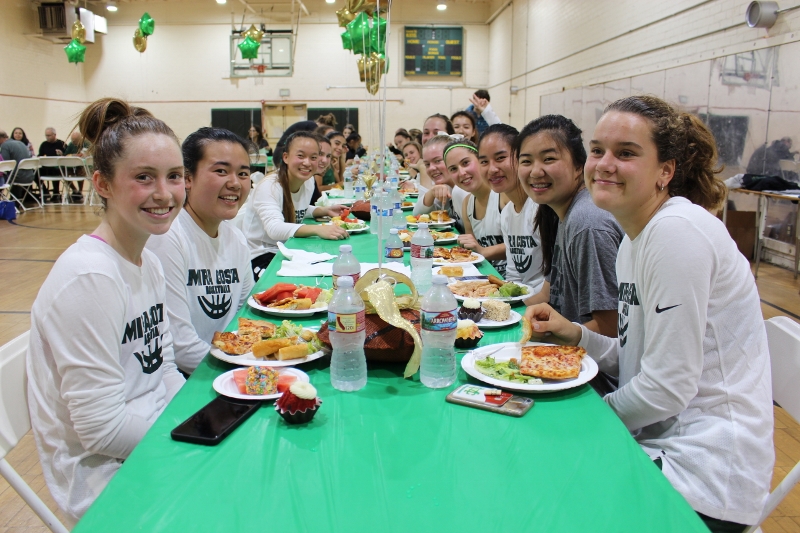 The Costa Girls Basketball teams kicked off the season with their annual Green and Gold Event, starting with a scrimmage between all teams, followed by a delicious dinner.  This event was organized by the Green and Gold Chairs, Shari Gong and Gloria Lo.  The HS games have started in high gear with both Varsity and JV teams playing in the Downey Shoot Out, followed by the Mark Keppel Tournament for the Varsity girls and the South Tournament for the JV and Frosh girls.   The Varsity Girls have had some tough losses but some great wins.  The JV team has been progressing along in their South Tournament, starting out with a tough loss but with 2 good wins after.
In other news, Senior Guard, Haley Herdman will be playing basketball for Loyola Marymount University. She will be majoring in Marketing.  The team is proud of her and wish her great success playing for the LMU Lyons!  Congratulations Haley!
Alumni news:  Allie Navarette, Freshman at the University of Hawaii, Hilo has also been having success in her early college career. Click here for article