Girls Basketball holds annual Free-Throw-a-thon!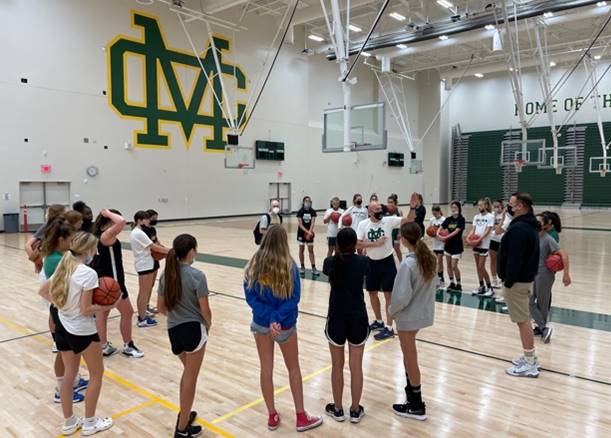 Girls Basketball is busy this month prepping the Media Guide for the season, taking team photos, and participating in their Annual Free-Throw-a-thon.
The team's top shooter shot 88% of her 100 free throw attempts.  That puts our player in the top 10% of all WNBA Leaders and Records for Free Throw percentage… just sayin'!
Don't forget to come out and support the Mira Costa Girls Basketball Team next Wednesday, October 27 at Chipotle, Hermosa Beach from 5-9 p.m.
Can't wait to get out on the court and start the season!