Costa Girls Basketball celebrates Senior Day!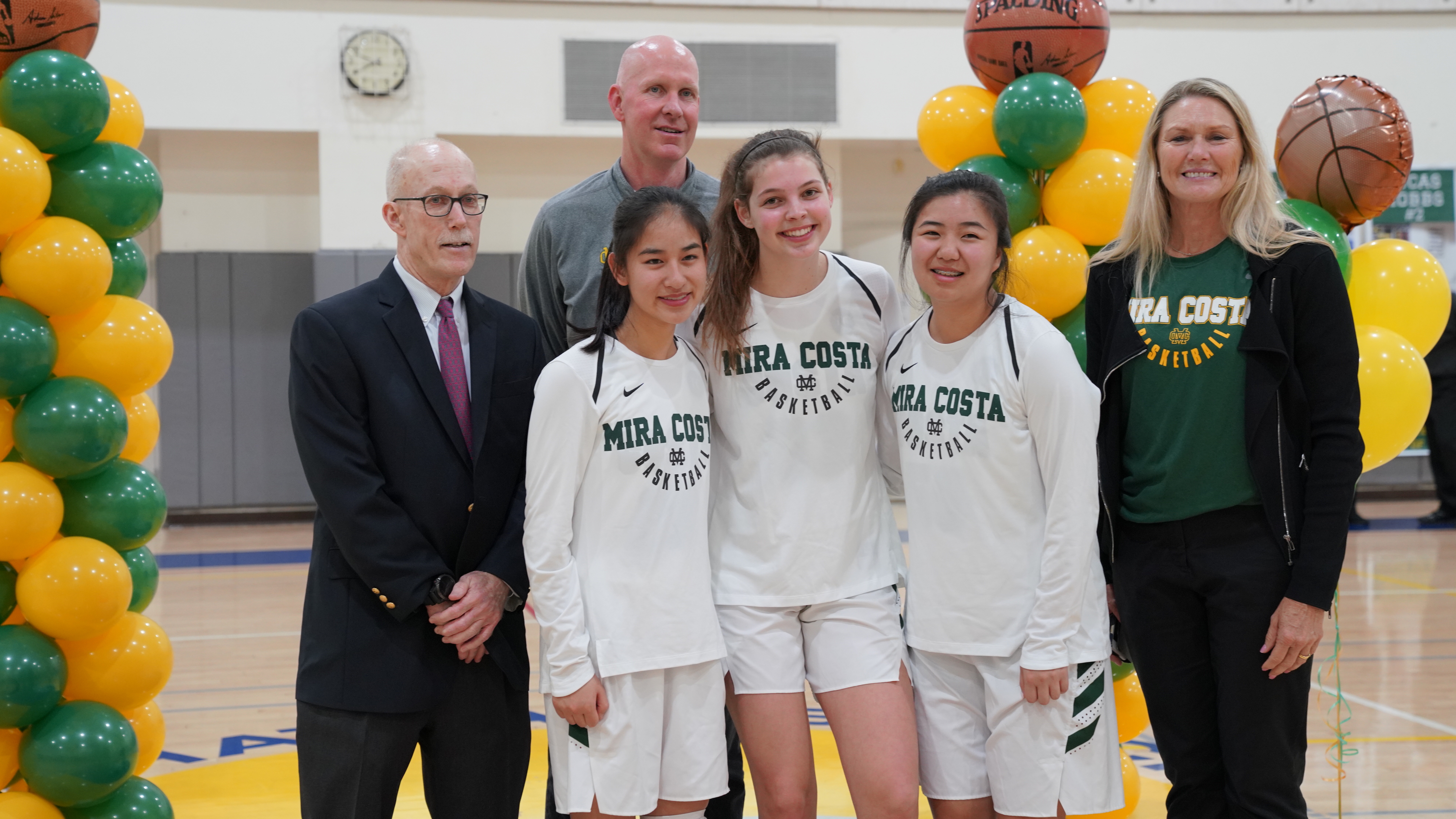 The Lady Mustangs are starting the second half of the Bay League season.  With a few disappointing losses, they came out with a BIG win against Leuzinger in a double overtime win on Friday with a score of 56-55.  Congratulations to our Lady Mustangs!!
After that win and with a win against Centennial, Coach John said,  "The Lady Mustangs absolutely outperformed expectations this year, as we were widely expected to finish next to last in the Bay League."  After the win against Centennial, the team is now in sole possession of 2nd Place.
On Tuesday night they celebrated the Seniors: Kaylee Lo, Christine Garrison and Nicole Matsumoto.
It was a special night topped off with a great win!   Congratulations to our Seniors!!
Update on Costa Alumni Allie Navarette:
Costa Graduate Allie Navarette has been having an outstanding season at the University of Hawaii, Hilo.  She was recently named Pepsi Athlete of the Week!  Click here for article