Costa Boys Basketball is 6-0 in Bay League!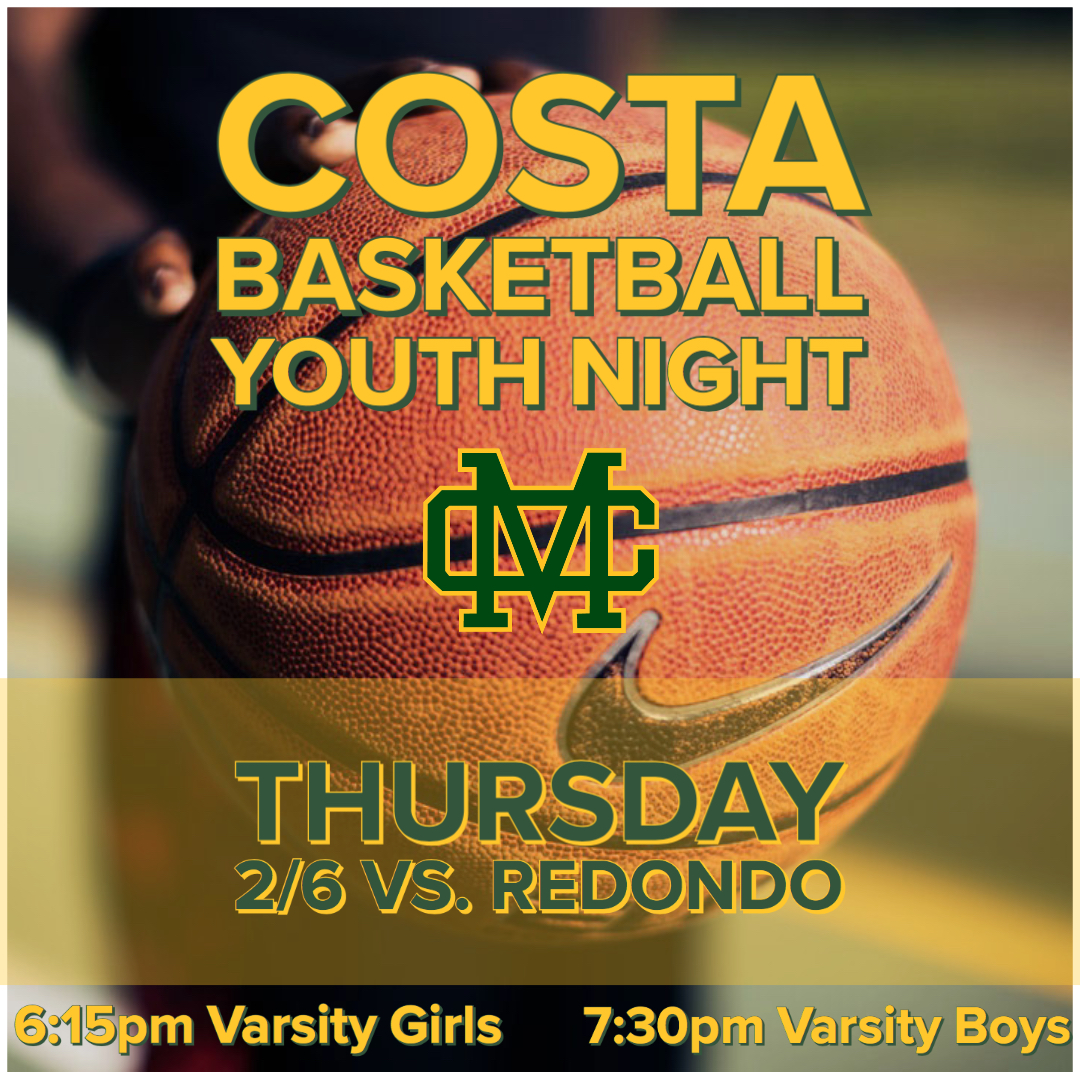 Costa Varsity Boys Basketball is having a great season so far, check out their Schedule and come out to a game! They have VOX DJ's, Costa Dance and Cheer teams and fun giveaways at each of the home games.  Fun giveaways include green and gold bandanas, rally towels, pom poms and green and gold necklaces!
Youth Night is Thursday, February 6th v Redondo @ 7:30pm at Da Vinci High School, 201 N. Douglas St., El Segundo.  Wear your green and gold and Go Costa!