Costa Boys Basketball All Bay League Awards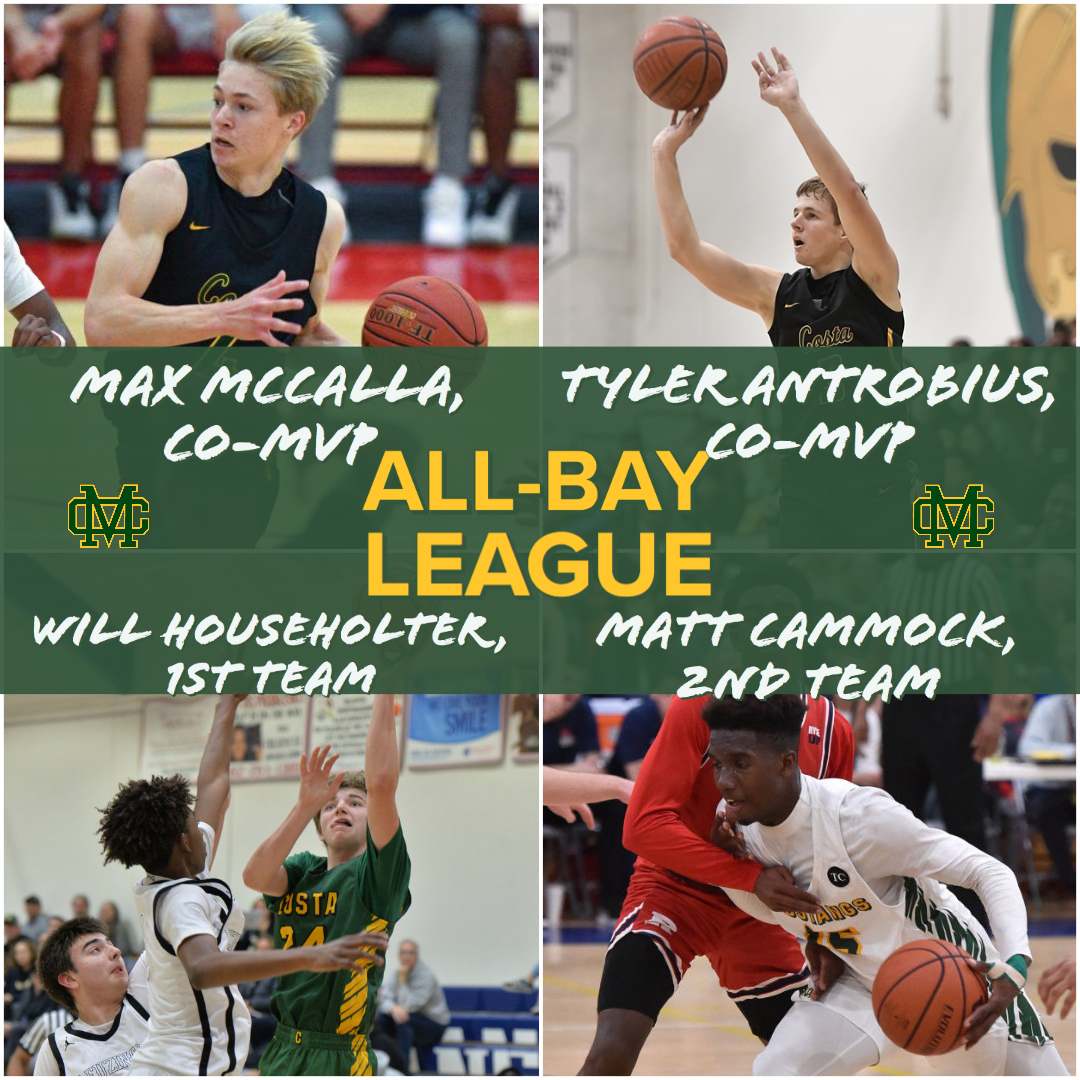 Congrats to Mira Costa Boys Basketball players who received All Bay League Recognition after winning a Bay League Championship for the first time in 20 years!
Seniors Tyler Antrobius and Max McCalla were awarded League Co-MVPs, a pretty special honor since they have played competitive basketball together since they were 8 years old. Freshman Will Householter was awarded All Bay League 1st Team and Senior Matthew Cammock was awarded All Bay League 2nd Team.
Go Costa!