Come support Boys Basketball play Peninsula at MBMS this Friday!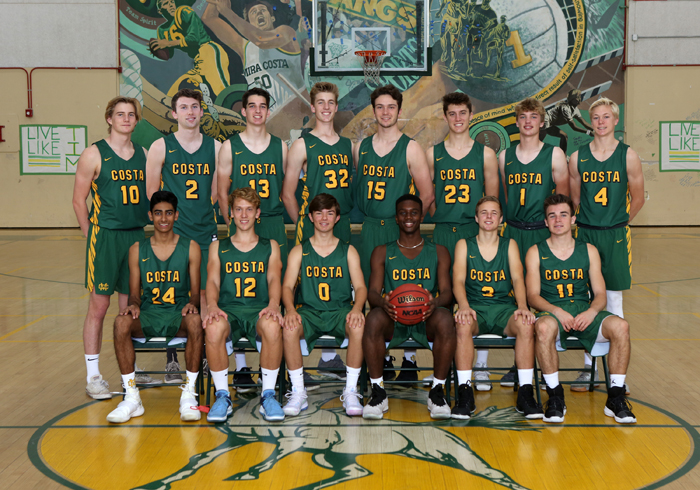 Come on out to support Costa Boys Basketball!
With a 14-8 overall record for the season, they are 3-2 in the Bay League.
The team has two more home Bay League games at MBMS:
Friday, 1/18 vs Peninsula with an 8pm Tip Off.
Tuesday, 1/29 vs Centennial with a 7:30pm Tip Off, and it's Senior Recognition Night.
Wear your green and gold, we'll have fun giveaways at each game, VOX DJ's and our amazing dance and cheer teams!