Boys Basketball finishes season and looks ahead!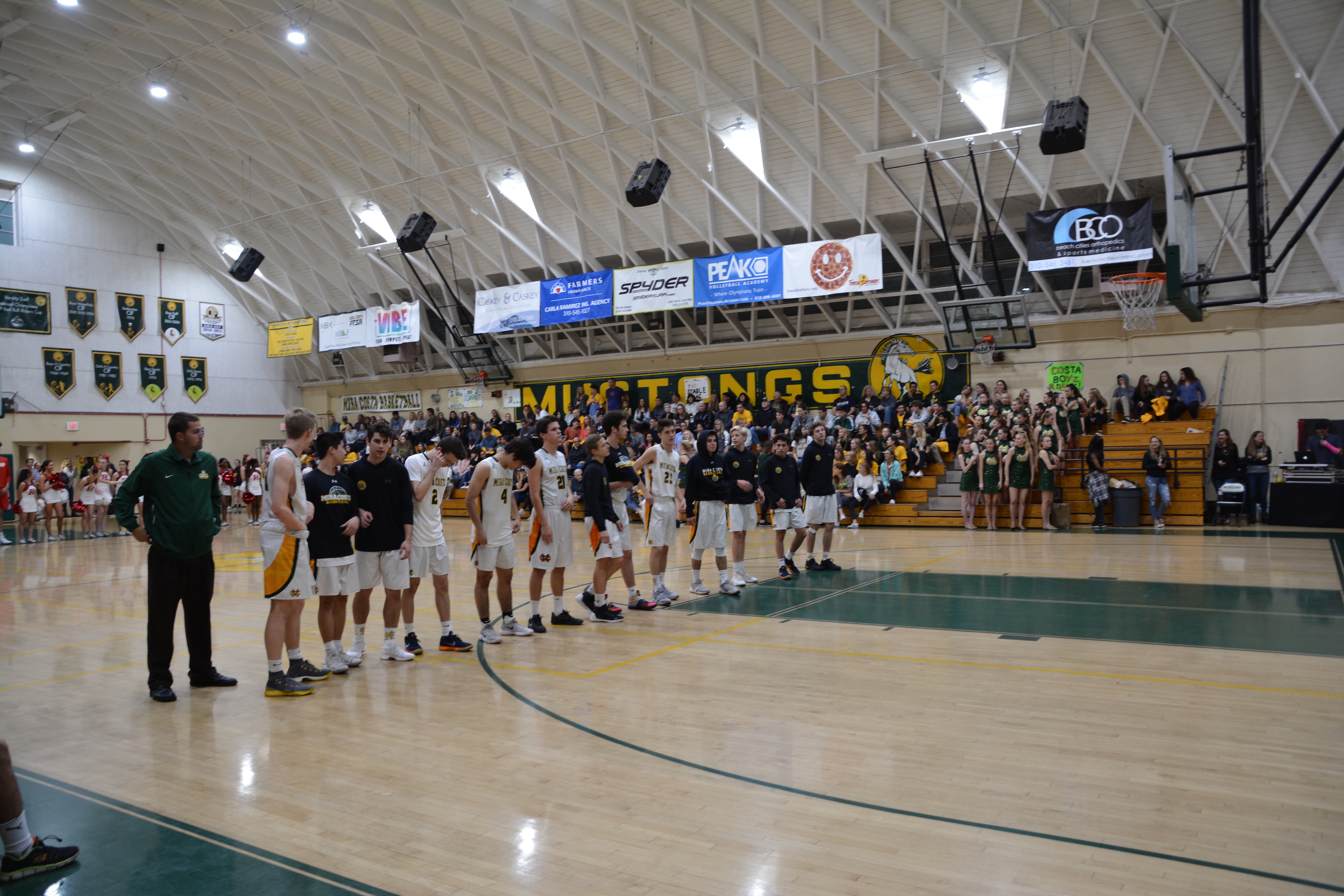 Congratulations to the Frosh/Soph team!  They finished first in the Bay League Conference!
Congratulations to the Junior Varsity team.  They had a great season with many close games.    The basketball program is very excited about the talent coming up from the Frosh and JV levels!
Varsity came very close to making it into the CIF playoffs.  Their last two games were very close and they just fell short by a few points against Inglewood and Redondo.  Rival, Redondo Union just edged Costa in the last game of the season.  Costa came back from a double digit deficit to make it a tight battle for the win.  The crowd, who were on their feet up until the last second, made a huge impact.  Everyone's stampede spirit was heard and the team can't wait to see you out at the games again next season.  A special thanks to Vox DJ Kyle Harmon, National Anthem singers; Brenly Parker and Aly Pangaro, free throw contest sponsors; El Gringo and Spyder, Original Roadhouse Grill, half time Youth Night sponsor – LA Elite Basketball Club, ASB, MC Dance Team, MC Cheer, and so many more people who helped make the Mustang game time experience so great!
WE will see you next year for more fun and exciting Costa Basketball!
Click Here for Easy Reader article on final game