Varsity Baseball wins Righetti Tournament!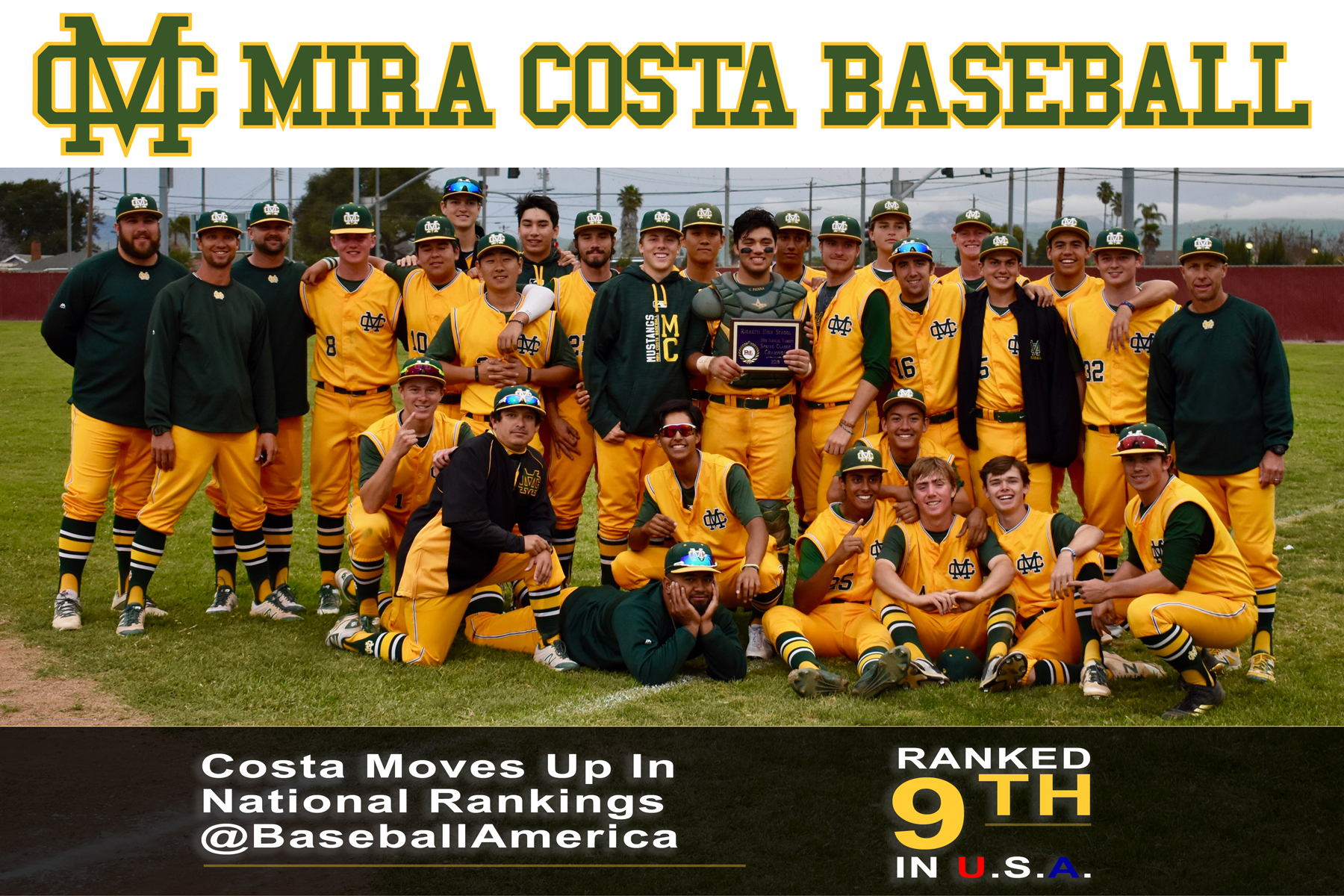 Mira Costa Baseball Varsity Team won the Righetti Tournament and is currently ranked third by the LA Times. The team also moved up to 9th in the Country by Baseball America.
Click Here for The Beach Reporter Article: Costa Baseball team wins Righetti Spring Spring Classic
Click Here for ranking in Baseball America
Bay League play begins this week!
Go Costa!