Support Costa Bands with Pops Concert Program Business Ads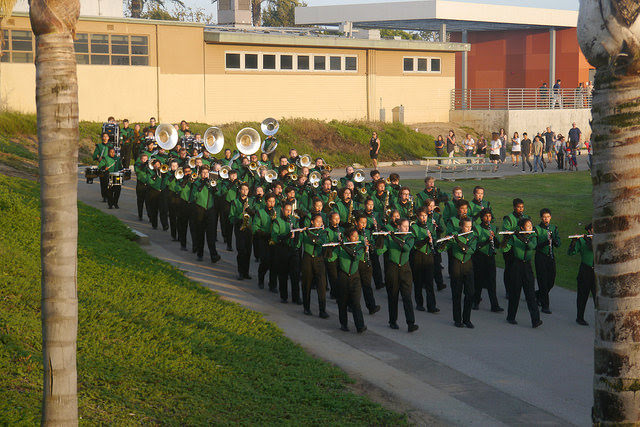 Mira Costa Bands is embarking on an exciting new fundraising opportunity!  We are creating a glossy 81/2 x 11" keepsake program for the Pops Concert that will highlight memorable band events throughout the year, and we are offering local businesses ad space for their donations.
This is a fantastic way for our supporters to make a tax deductible donation to Mira Costa Bands, while receiving recognition that will be seen  by over 400 community members.  Donations are $250 for 1/8 page, $500 for 1/4 page, $1,000 for 1/2 page, $2,000 for inside full page and $2,500 for back cover full page sponsorship, and are fully tax deductible.
So…this is where our fabulous bands families can help!
Do you own a business that would like to donate for sponsorship in the Pops keepsake program?
Do you have a great dentist, orthodontist, dermatologist, spa or other wellness service that would like to donate?
Do you use a tutoring, college test prep, or college application help services?
Do you frequent one of the many music schools in the area?
Do you regularly shop at a house goods, florist, specialty food or other local shop?
Do you use any real estate, CPA, tax prep professionals who would like to donate for sponsorship space?
You would be surprised how many of these services like to support the MCHS music programs.  All you need to do is ask!  Please contact Colleen Soulis at  to coordinate your business's donation.  Thanks so much for your help and participation in this important fundraising event!