Mira Costa Band & Colorguard succeed in competition!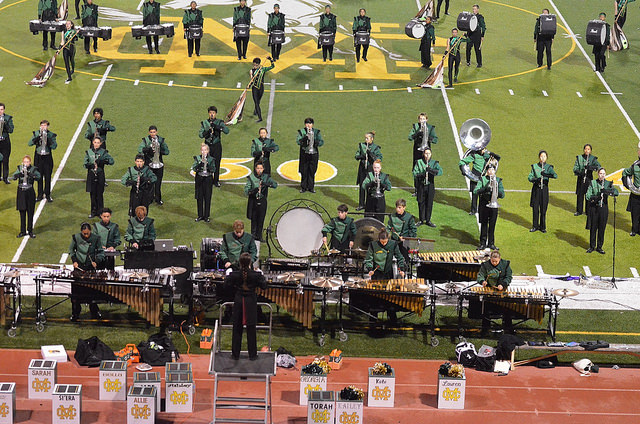 The Band and Colorguard placed third out of six in our highly competitive bracket at the WBA Field Show at Warren High School in Downey on Oct. 27th. We couldn't be more proud as we head into the MBOS Championships in Las Vegas on November 10th.
If you missed our fantastic show "The Pack", you will have the chance to see us perform it one more time at Waller Stadium at our free Homecoming Concert on Thursday, November 15th at 7pm. All are welcome!
In other news, the Mira Costa Drumline performed at the 10th Annual Skechers Pier-to-Pier Friendship Walk for more than 14,000 registered participants. There's nothing like drums and cymbals to keep crowds happy and moving, and we have the best percussionists!
The Band and Colorguard were thrilled to be able to parade and perform at the CIF playoff game last Friday night, where the Mustangs bested the Wilson HS Bruins. Congrats Mustangs!