Costa Band and Colorguard are finding inventive ways to perform virtually!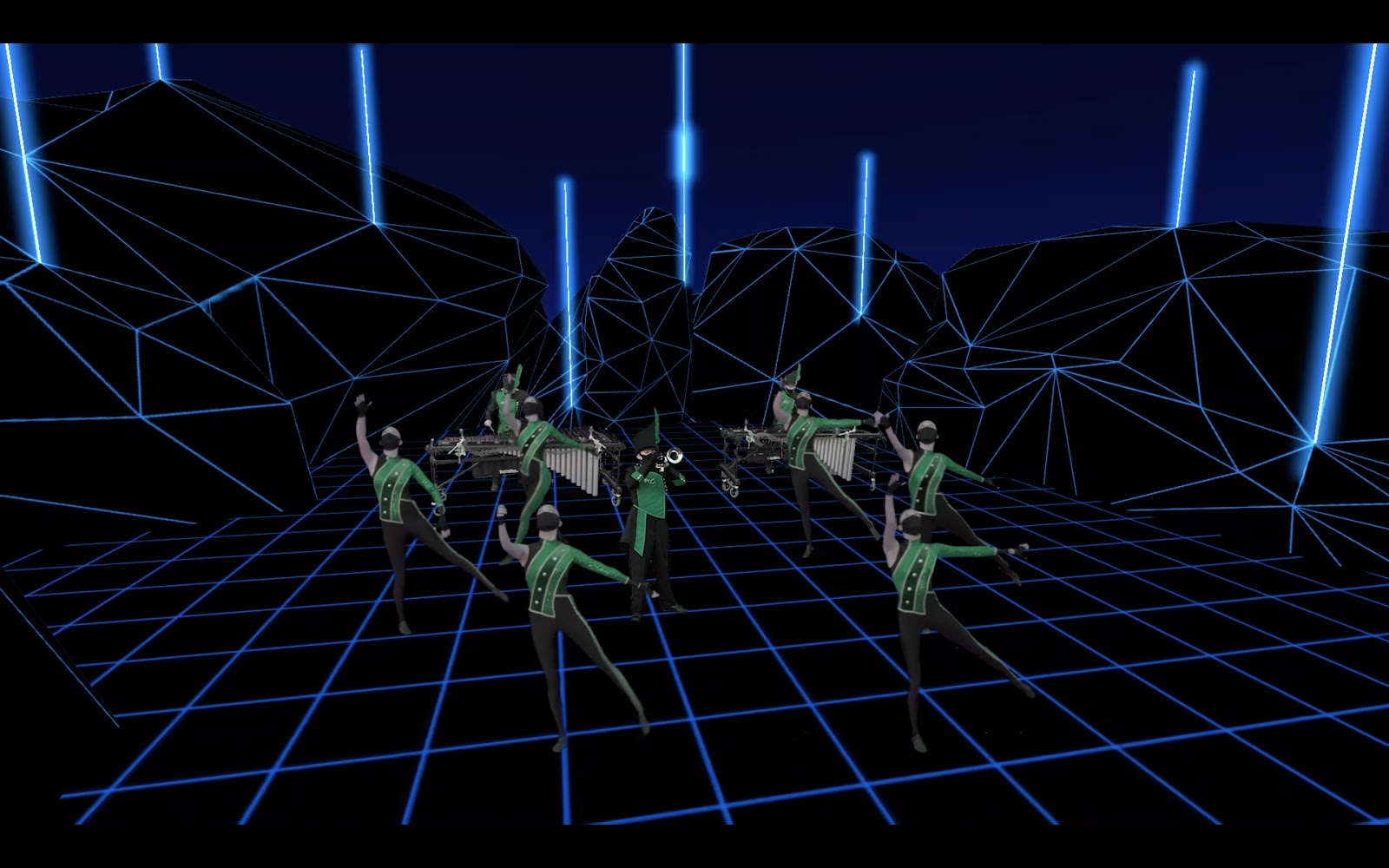 Under the direction of Joel Carlson, the Mira Costa Ensemble and Jazz Bands have been adapting to the challenges of the moment in profound and exciting ways. Unable to perform in person, students have embraced the techniques of audio engineering and remote performing, and are now poised to deliver a stunning virtual Winter Concert on 12/23 unlike any remote performance they have done before. Performances for all bands were submitted for consideration in the WBA Virtual Finale Festival this past weekend. A sampling of the Festival submissions can be seen on our YouTube channel  Click Here
For the Mira Costa Marching Band & Colorguard, from the creative mind of Mr. Carlson and the marching band and colorguard staff, comes Next LEVEL, a Marching Band & Colorguard virtual experience that lives up to its name. Next LEVEL will also be featured in the Winter Concert on 12/23. As can be seen from the photographs below, Next LEVEL was filmed using blue screens and advanced video editing techniques. Next LEVEL is an immersive remote performance experience we hope the entire community will enjoy.
The Bands & Guard Boosters wish to thank Band Director Joel Carlson, Percussion Director Jeremy Miller, Colorguard Director Richard Hernandez, and the entire Bands and Guard staff for working tirelessly, adapting so swiftly, and embracing new ways to teach music and performance. We invite the community to join us on December 23rd at 7pm for what promises to be a cutting edge remote performance!
Tickets for the Winter Concert will be available beginning on 12/2.  Click Here