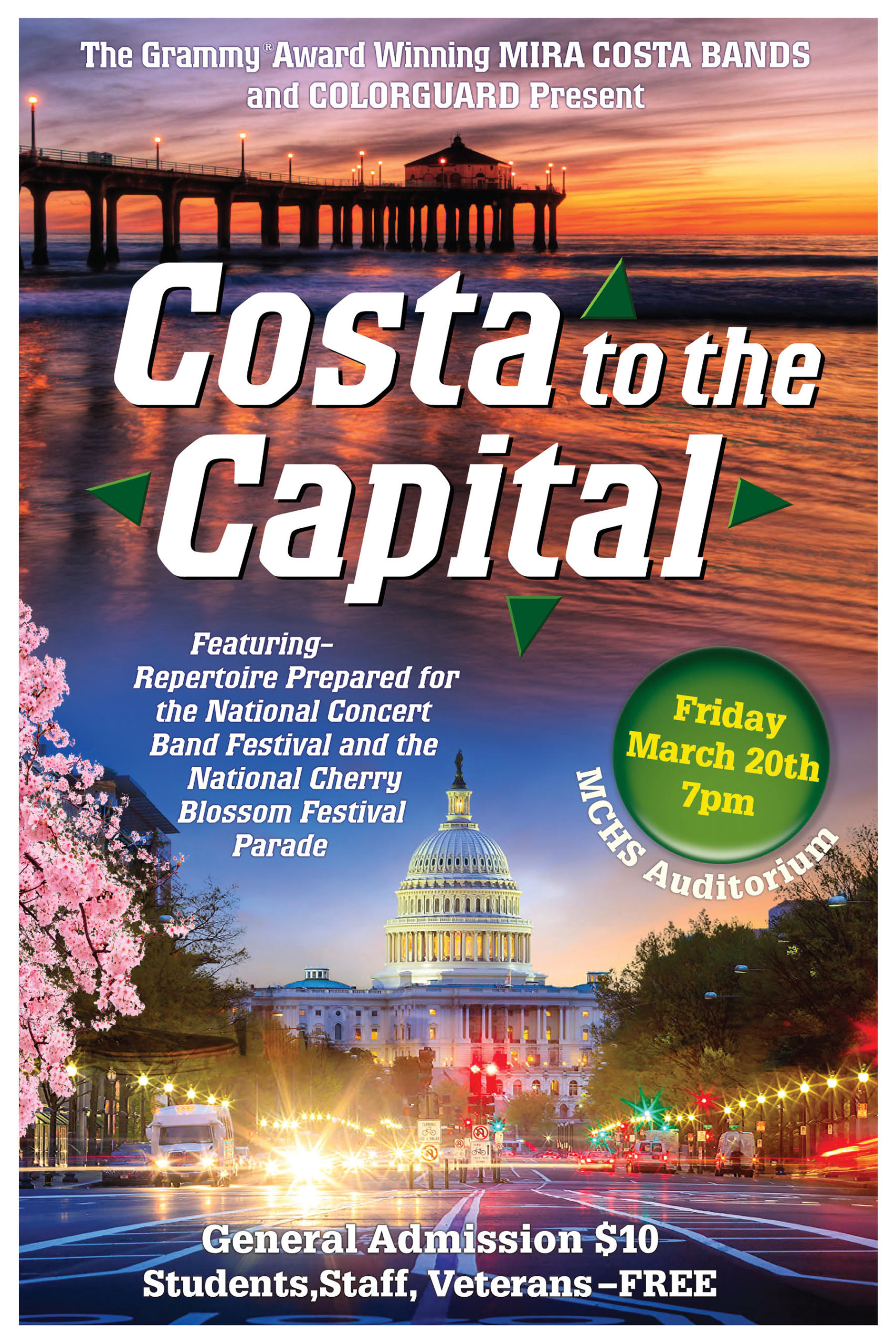 Congratulations to 3 Costa musicians, Brandon Bui, Samuel Liu and Trevor King who performed in the California Association of Music Educators Conference (CASMEC) All-State Honor Band February 22-23 weekend.  To earn these positions, their auditions were picked from over 2500 applications submitted by some of the most talented musicians in the state.
All of Costa bands are gearing up for their upcoming trip to Washington D.C.  They will be having a Send Off Concert on March 20th at 7pm in the Mira Costa Auditorium.  Tickets are $10 and students, staff and veterans are free.
Click Here for tickets.
Save the Date for our Pops Concert on Thursday 6/4/2020 at 7pm.