Junior Lifeguard Conditioning Program!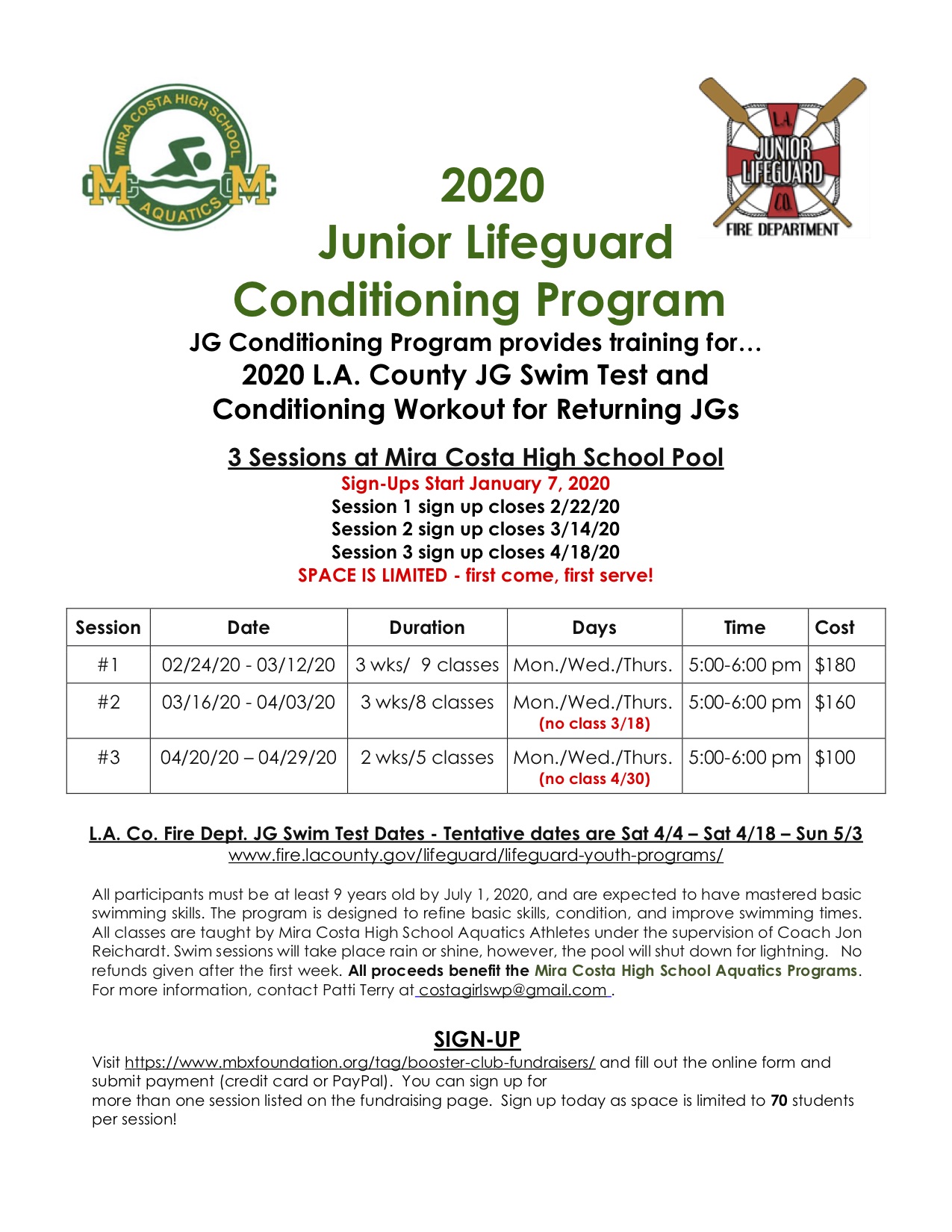 Need help training for the JG Swim Test? Are you a Returning JG looking for
conditioning before this Summer?
Sign-up for the Junior Lifeguard Conditioning Program!
Choose from 3 sessions that take place at the Mira Costa HS Pool that coincide
with the 3 JG Swim Test dates.
Participants must be 9 yrs. old (by July 1, 2020).
The program is designed to refine basic skills, condition, and improve swimming times. All
sessions are taught by Mira Costa High School Aquatics Athletes (Boys' Water Polo,
Girls' Water Polo & Co-Ed Swim) under the supervision of Coach Jon Reichardt.
All proceeds benefit the MCHS Aquatics Programs.
Sign-Ups begin January 7, 2020. SPACE IS LIMITED – first come, first serve.
For more information and  to sign-up Click Here or contact Patti Terry at .