Girls Indoor Volleyball Tryouts for Junior Varsity and Frosh/Soph teams have been pushed back to January 2021.  Date TBD.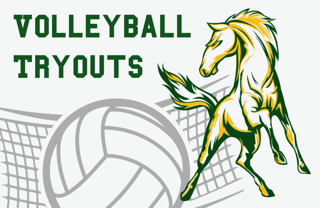 We are still hopeful that some form of live tryouts will be able to occur sometime in January 2021.
If restrictions have not eased to allow meaningful live tryouts we will notify families by the end of January via email and on this website that video tryouts or a combo live conditioning/ball skills tryout + video tryout will occur so that we can solidify the JV and Frosh/Soph girls indoor volleyball teams for this season. PLEASE START COMPILING VIDEO HIGHLIGHT REELS (MAX 5 MINS) and a video of a full set of continuous play.  Players will also be asked to provide a player resume along with their video submission.
Click Here for the latest CIF Southern Section update.
Basically this update from CIF-SS means that no competition can occur until CA State Guidelines on Youth Sports are revised to allow Indoor volleyball competition to occur.
We will keep you posted!