Save the Date for the 9×12 Fundraiser – May 13, 2023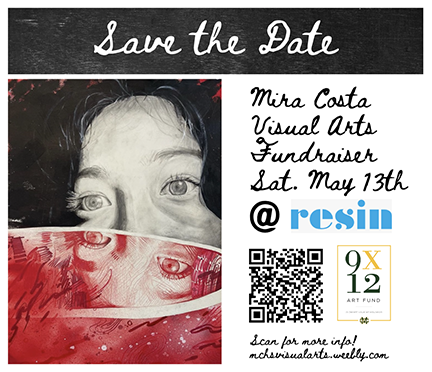 Mira Costa's Visual Arts Booster club will hold its annual fundraiser on May 13th, 6-9pm at Resin Studio, 618 Cypress Ave., Hermosa Beach.
This event will feature student art from the 20th Annual All Media Exhibit as well as 9×12 art created specifically for this fundraiser. These unique 9×12 pieces will be available for sale the night of the event. Local artists, student artists and community members have joined together to create these one-of-a-kind pieces.
Tickets will be on sale Spring 2023.