Costa Championship Continues!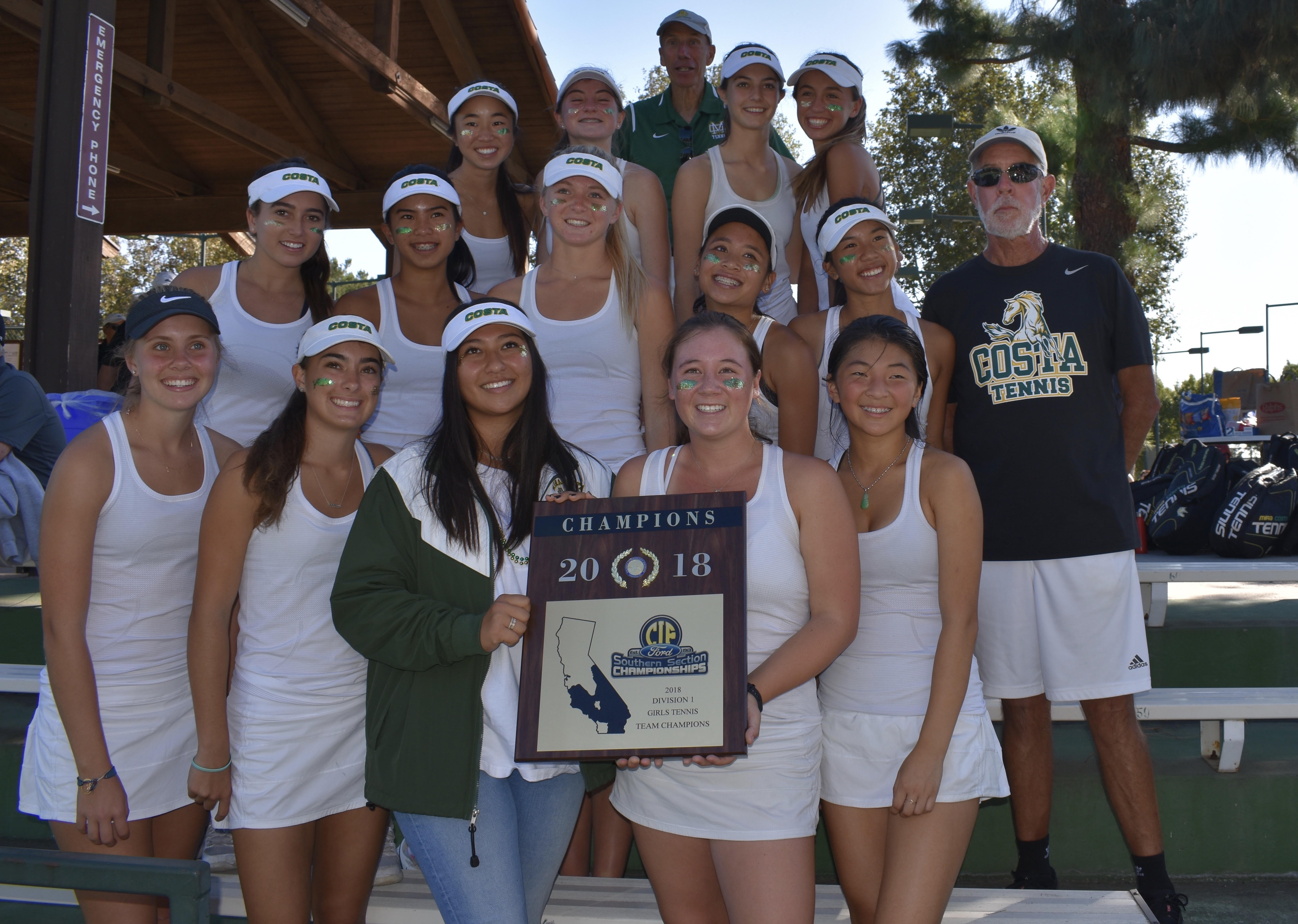 Girls Tennis
Monday, 11/19/18
CIF Individual Tennis Regionals
@  El Dorado Park Tennis Center
Mira Costa's championship continues.  At the Girls Individual Tennis Regionals held at El Dorado Park, in doubles, Lindsay Giese/Audrey Vo (MC) won and continued the journey.  Lindsay/Audrey had a bye in the first round; defeated Samara Guillory/Cameron Banks (Bishop Montgomery), the Del Rey League Champions, in the second round 6-1 and 6-1; and defeated Danay Holman/Anna Bayne (South Torrance), the Pioneer League Champion, 6-0 and 6-0.  Lindsay/Audrey will play next week in either the Round of 32 at Whittier Narrows Tennis Center or the Round of 16 at Seal Beach Tennis Center.  Draws will be posted on Wednesday.