Support Boys Tennis Team and sign up for Tennis Clinic on Monday, January 21st!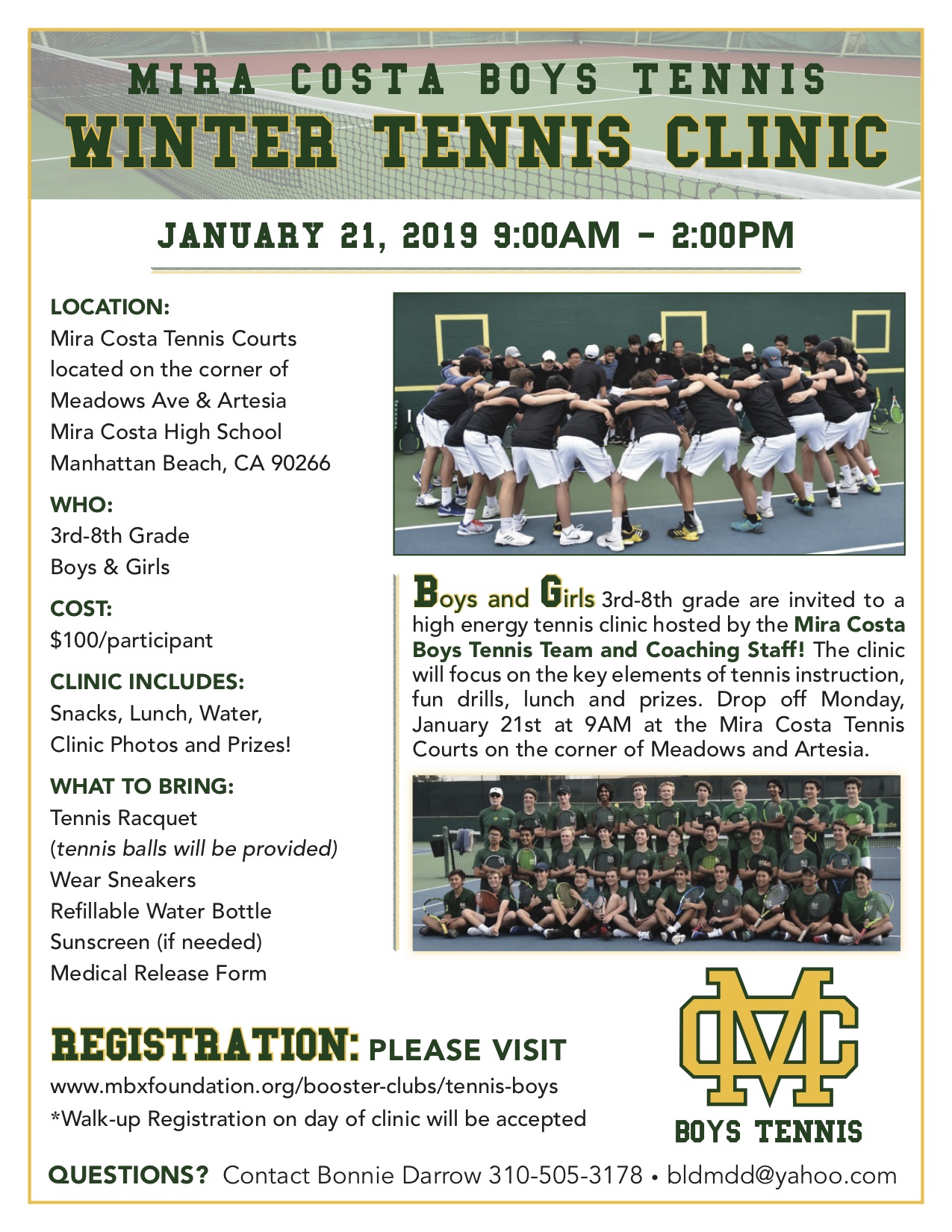 Boys and Girls 3rd-8th grade are invited to a high energy tennis clinic hosted by the Mira Costa Boys Tennis Team and Coaching Staff!
The clinic will focus on the key elements of tennis instruction, fun drills, lunch and prizes.
Drop off Monday, January 21st at 9AM at the Mira Costa Tennis Courts on the corner of Meadows and Artesia.