RUGGERS DAY CAMP – Nov 11, 8–11:30am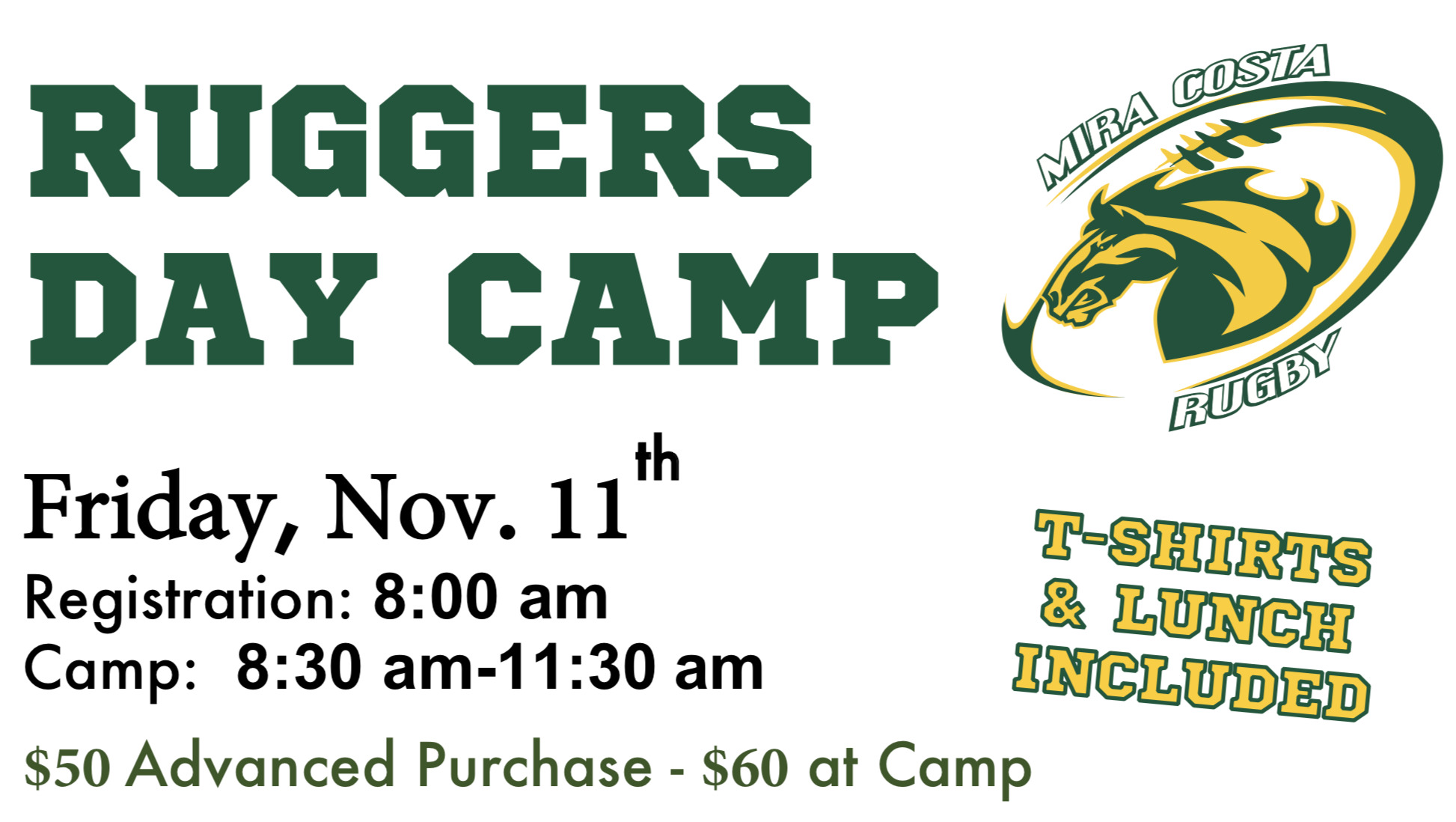 Boys and girls will have a blast at our co-ed RUGGERS NON-CONTACT DAY CAMP run by Mira Costa High School Varsity Rugby Coaches and Scholar Athletes, with special appearances and coaching from the LA Giltinis, LA's Major League Rugby Team. We will have a fun day playing games and learning skills. Elite Ruggers ages 11-14 will receive an introduction to our High School experience presented by Head Coach Duke Dulgarian. Day of registration is $60, so sign up early to enjoy a $10 discount. Lunch and t-shirts provided! Registration opens at 8 am.
For more information and purchase visit the online payment here.