Support Chamber Orchestra at LA Kings vs Calgary game on February 23! (revised date!)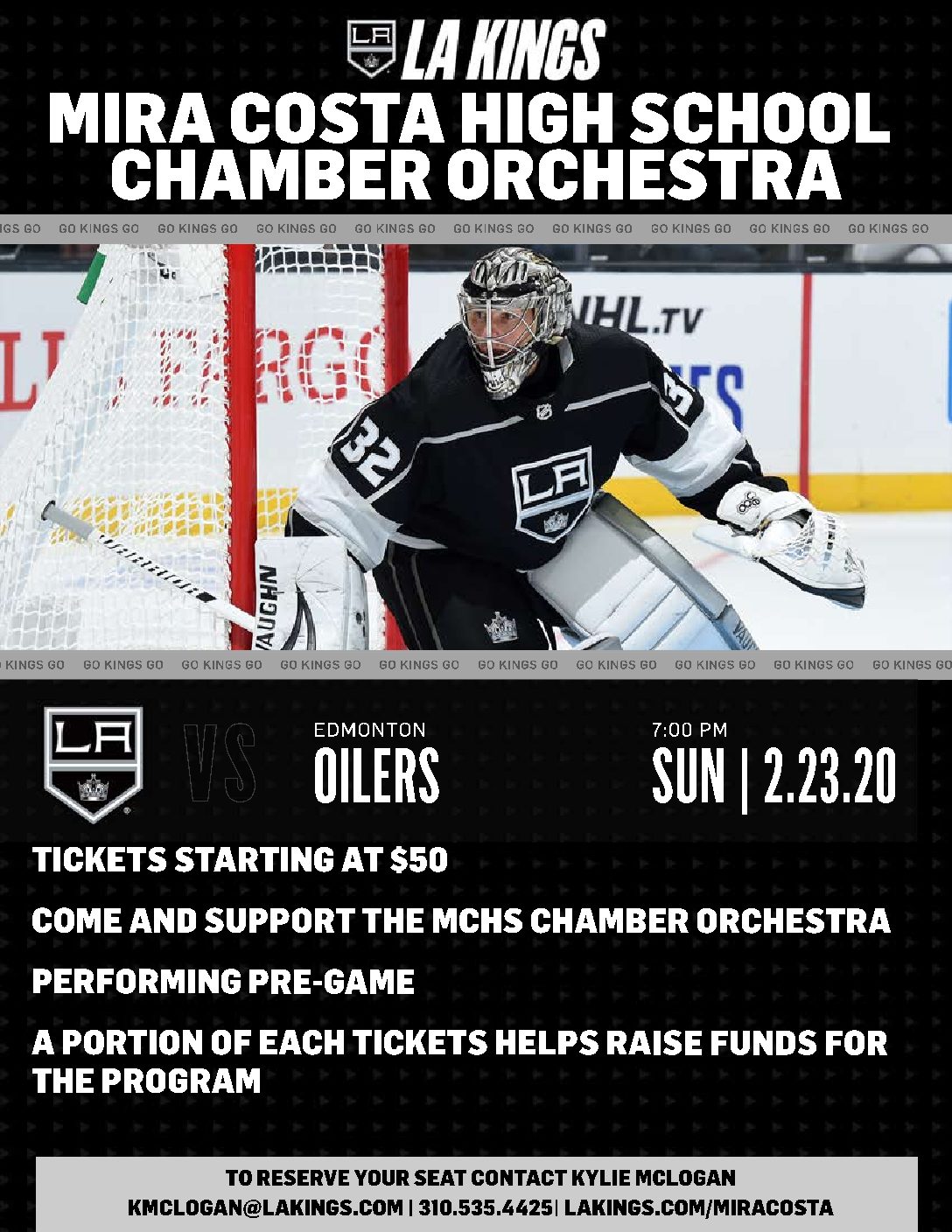 Sunday, February 23rd, 5:15 pm followed by the LA Kings vs Edmonton Oilers
Please note the revised date for the Chamber Orchestra performance at the Staples Center.
1111 S Figueroa St Los Angeles, CA 90015
We hope to see you there with your family and friends cheering on Costa Chamber Orchestra and the LA Kings! 
Tickets are $50 each and can be purchased online HERE.
Please note we have a section/block reserved for all tickets purchased through this link, so all Orchestra families can seat together! 
For more information, please contact Kylie McLogan: call or text 
310.535.4425
 or email 
.