Happy Holidays and December updates from Orchestra!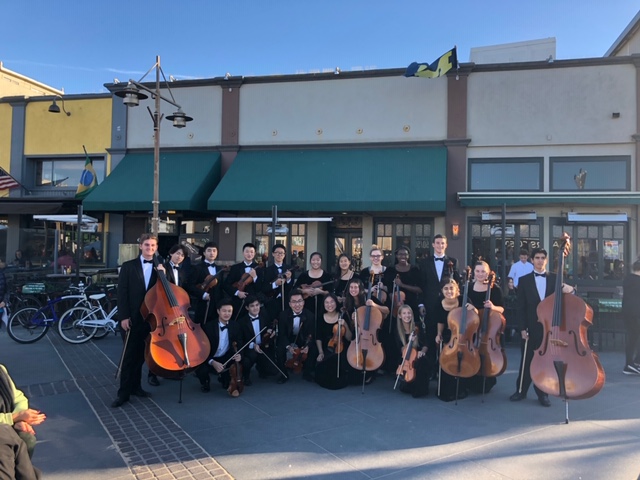 Hermosa Pier Menorah lighting
For the fourth straight year, our MCHS Chamber Orchestra performed at the Hermosa Beach Pier Lighting. It was an honor to open for the first night of Chanukah event and the performance was incredible.
Winter Concert 
The Winter Concert was a huge success! Congratulations to Mr.Park and the Orchestra and Vocal ensemble students for a beautiful concert. Our musicians put on a stellar performance!
If you would like to order a CD of this breathtaking performance, please e-mail Beth Nicosia at 
[email protected]
.
Paint N'Pour
The Paint'N'Pour evening was super fun with over 20 ladies who attended this relaxing evening filled with some great music, food, wine and of course art!
Ice-skating Fundraiser
Please mark your calendars for Friday, January 18th, for an Ice skating evening at the Toyota Center!
H2G0 Bottles/Luggage tags
At $30 a piece, the colorful and handy H2GO water bottles make great gifts and stocking stuffers! And the MCHS luggage tags are $5 each or 3 for $10! All available for your purchase online or contact Janet Wyse at 
[email protected]
.