Mira Costa Water Bottles benefiting Mira Costa Orchestra.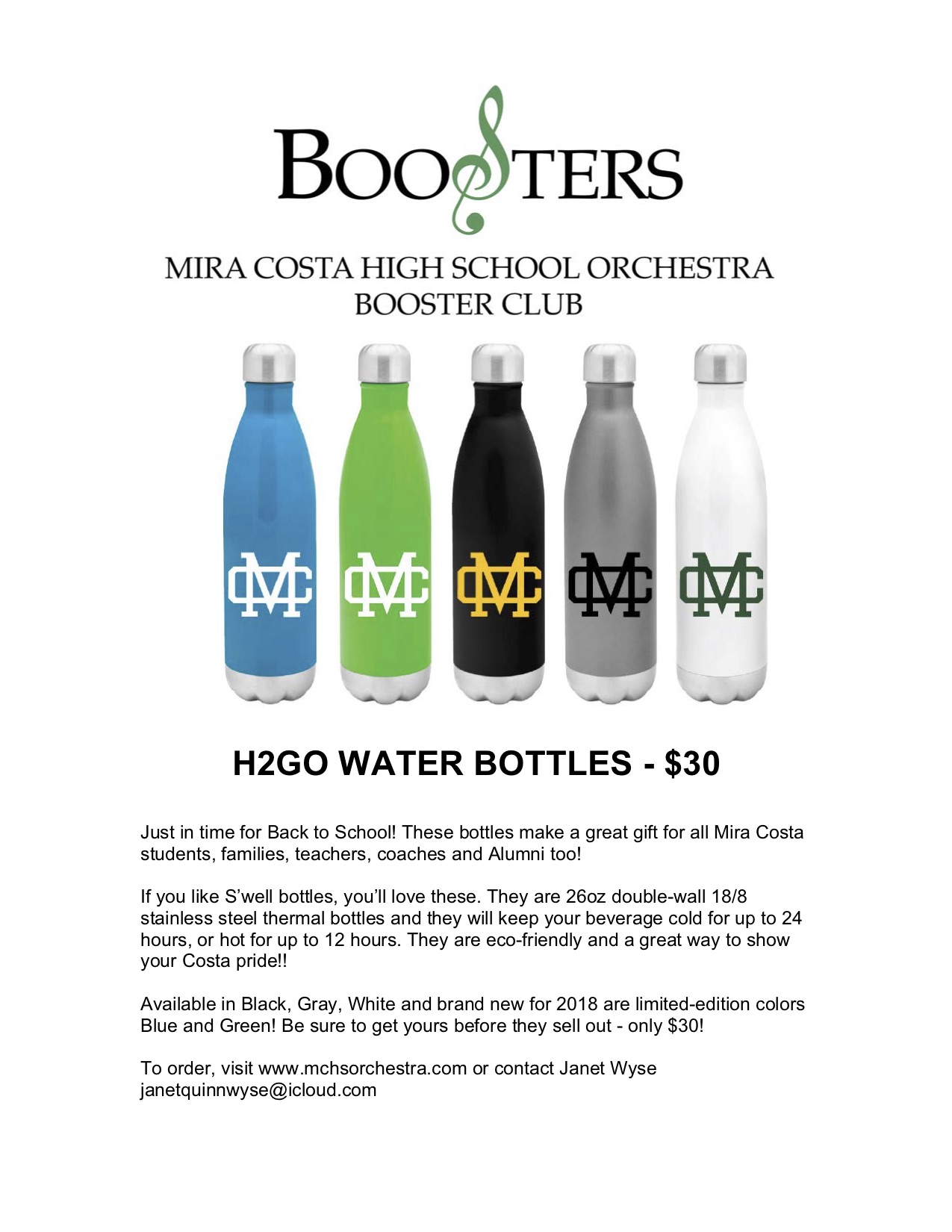 Stay Hydrated! This year we will again be selling H2GO Water Bottles for $30.
Check out the fun new colors!
All proceeds benefit the Orchestra Program. and their trip to Spain in 2019.
The bottles are available for purchase at the student store as well as online HERE.
Get these new colors while they last! For any further questions, contact Janet Wyse.