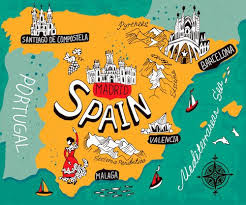 Halloween Movie Night
Last Friday, the Orchestra student leaders organized a Halloween Movie Night for the Orchestra students. Students brought snacks and came in PJ's to watch A Nightmare before Christmas! Orchestra Boosters supplied fresh popped popcorn and waters. Students had a fun evening and are looking forward to doing this again in spring.
The Laramie Project
Congratulations to Mr. Park and the Chamber Orchestra musicians for performing and recording an original soundtrack composed by local award- winning composer Mr. Tim Labor for the Mira Costa Drama's Fall Play, the Laramie Project. If you have not seen the production yet please plan on seeing it next Thursday November 8 at 6:30 pm, Friday, Nov. 9 at 7:30 pm or Saturday, Nov. 10 st 7:30pm
Orchestra Spain Trip Fundraiser
The Orchestra Boosters have organized the Mixed Bag Designs fundraiser to raise money to help reduce trip costs for students going to Spain next summer and other direct trip related expenses. If you know any student going to Spain that you would like to support and are interested in purchasing gifts for the Holidays, please
Click Here
 You can either enter a student's name or just enter Orchestra on the donor line and the profits will go to the overall fundraising for the Spain trip. Every donation counts and is appreciated. Orders placed by December 1st, will be distributed before the holidays or shipped directly to your house. For any questions, please contact Beth Nicosia at 
Round Table Pizza Fundraiser
Orchestra Boosters is hosting their monthly restaurant fundraiser at Round Table Pizza on Wednesday, November 14th, 5-9pm.
Click here for flyer
 Take a little break from your homework and college applications and join us for some pizza and fun in the game room! Just mention MCHS Orchestra at the register and 30% of your sale will benefit the Orchestra Program.
Order your H2GO Water Bottles!
Just in time for the Holidays! (attach image) Get your new 2018/19 water bottle colors to add to your collection! They make great stocking stuffers and or gifts for Hannukah, which comes early this year! Contact Janet Wyse at 
 or
Click Here
to order.
Please also consider buying Mira Costa Luggage tags for your Holiday travels and more!