Orchestra earns "Unanimous Superior" rating and prepares for Eclectic Ensemble on Friday!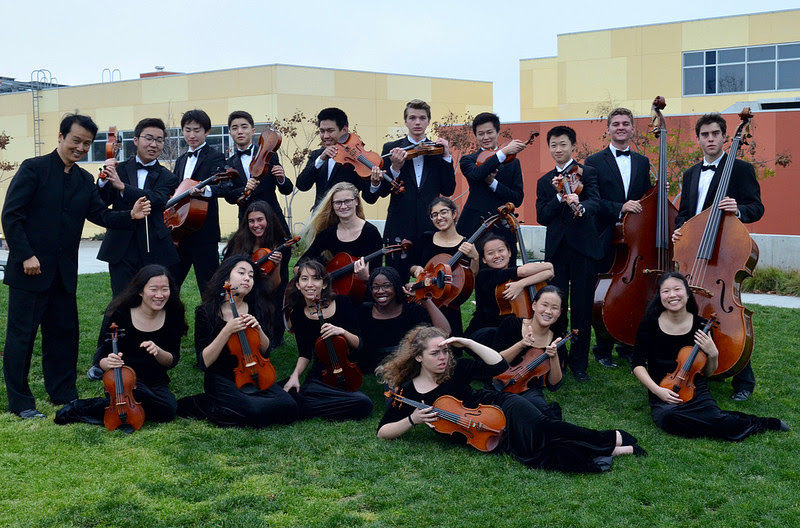 SCSBOA Festival
Congratulations to the Mira Costa Orchestras for their performances last Saturday at the SCSBOA festival at Santa Ana High School.  All three ensembles earned a "Unanimous Superior" rating for both their concert program and sight reading.  This is the highest possible rating, reserved only for the truly exceptional music groups! Bravo to the musicians of the Philharmonic, Symphony and Chamber Orchestras!
Eclectic Ensemble tomorrow!
The 4th annual Eclectic Ensemble Fundraiser concert for our MCHS Orchestra and Band programs is this Friday, March 22nd, in the MCHS Small Theater.
Support Costa's very  talented students and join us for an evening of spectacular music, food and fun, and some amazing raffle prizes!
6-7 pm:-  $5 pizza by the slice, dessert and coffee!
7-9 pm :- Performance in the Small Theater
Seating is limited, so don't miss out on this evening and reserve your seats!
Click HEREto purchase tickets.
Click HERE to purchase raffle tickets
Rabano Fundraiser
Thank you to all who supported the restaurant fundraiser at Rabano in February.  Orchestra raised $365 and Rabano very kindly rounded the amount to $500.  They even provided lunch to the Orchestra student leaders when they picked up the check! Thank you to Fernando Chong and family!
Luggage Tags 4 Sale
Spring Break is fast approaching.  Keep you luggage safe with the Mira Costa Luggage tags.  They are only $5 each, or $10 for 3 and allproceeds will help support the stellar Orchestra program!
H2GO Water Bottles
The new range of fun colors have been very well received, so hurry and purchase your pop of color before we run out.