Please support Mira Costa Boy's Lacrosse team by purchasing a pumpkin!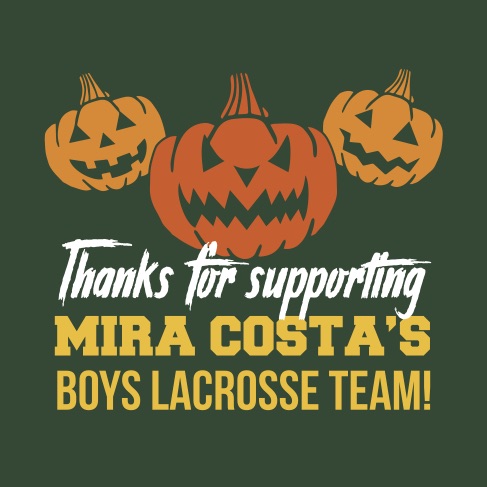 Halloween is coming fast and the Boy's Lacrosse Team will deliver a pumpkin to your front door.  We will greatly appreciate if you could place your order here https://mbx-foundation-6.square.site or by reaching out directly to one of the players on the team.
The pumpkin will be delivered by October 16th!
Thank you for your support!