Girls Golf Team wins Bay League and are Champions for a 7th straight season!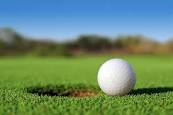 The Costa Girls Golf Team are Bay League Champions for the 7th straight season!
Four players have advanced to the CIF Northern Sections Individuals.
Congratulations to Shani Waite, Klara Nagy, Delilah Gunn and Erica Skinner.
The JV girls golf had a winning season and finished 2nd in Bay League. Most recently, they dominated the Regional Junior Bay League Tournament. Congrats to the team and the following players: First Place: Francesca Bennett, Second Place: Yui Ogihara, and Fifth Place: Sarah Matsuoka.
Click Here for Daily Breeze article on SoCal Prep Legends Girls Athlete of the Week: Klara Nagy