Purchase a Tribute Ad and support Costa Mustangs!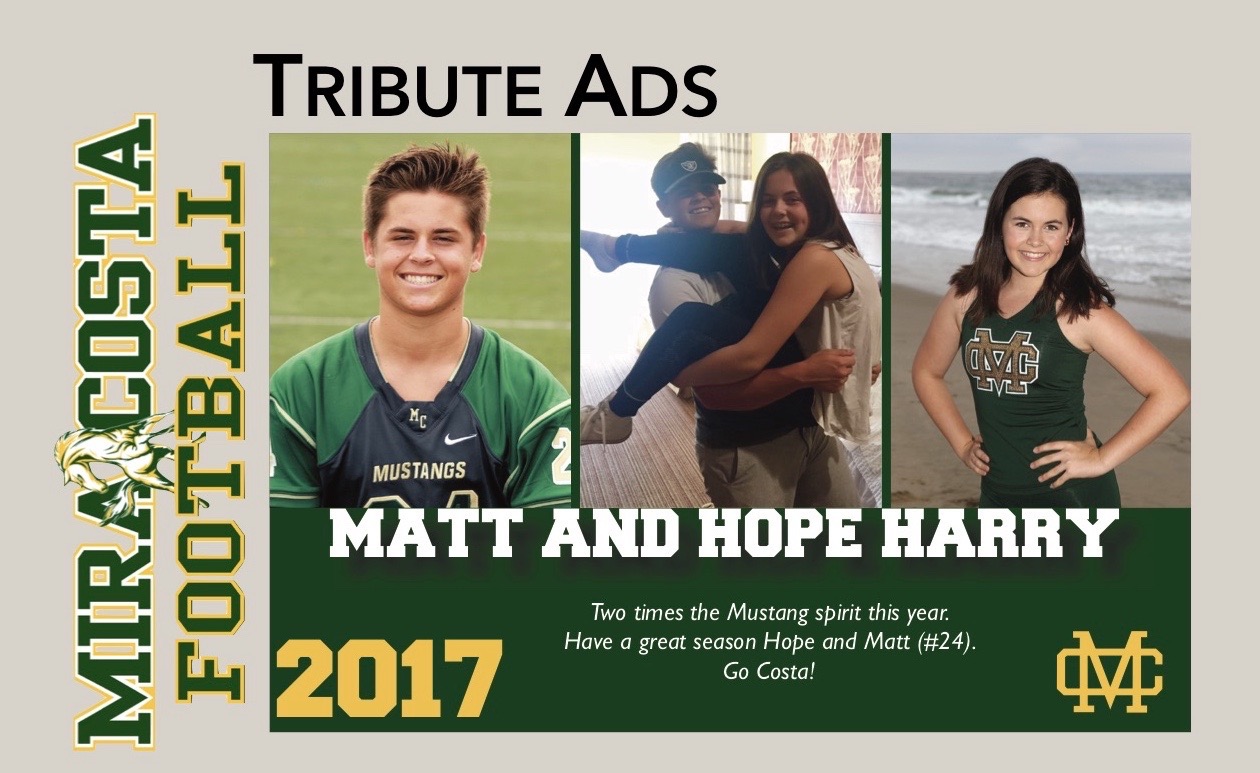 Tribute Ad
Show your support for your Mustang by purchasing a Tribute Ad in our football program guide. Open to all football, cheer, dance, marching band, and color guard participants. Choose either a half page or full page tribute for your favorite Mustang. All ads are color and will appear in the program guide distributed at all home games. All contributions are tax deductible.
Please forward a copy of your paid email confirmation to [email protected] who will confirm your order and work directly with you to design your own ad. Production deadline is July 31, 2018.