Don't miss Drama's Dessert Theater on Friday, plus upcoming events!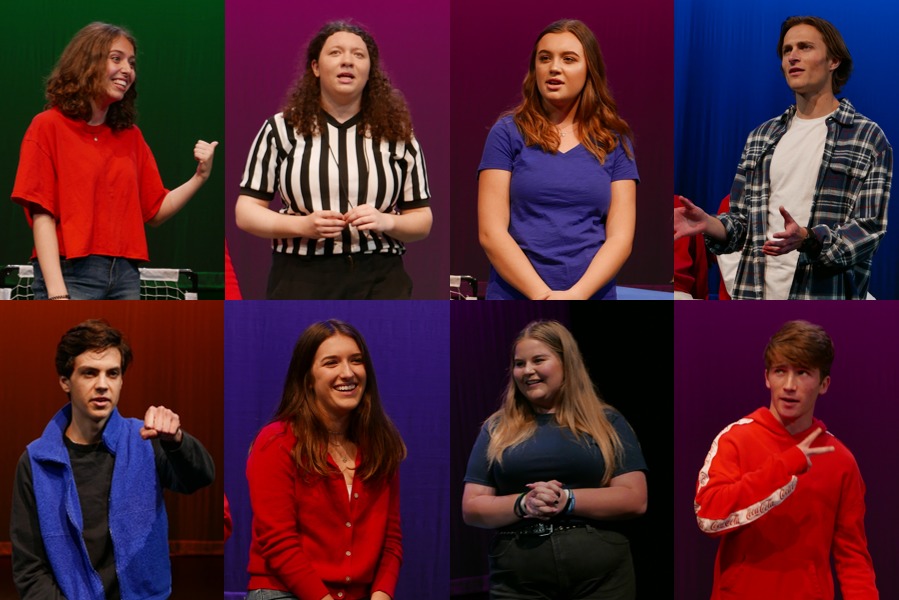 Mira Costa High School Drama/Tech Department presents The Drowsy Chaperone
Don't miss Mira Costa Drama/Tech's spring musical, The Drowsy Chaperone. Winner of five Tony Awards, including Best Book and Best Original Score, The Drowsy Chaperone is a loving send-up of the Jazz Age musical, featuring one show-stopping song and dance number after another. The Drowsy Chaperone is playing April 26th-May 4th in the Mira Costa auditorium, 1401 Artesia Blvd., Manhattan Beach.
Performance Dates:
Friday, April 26 at 7:30 pm
Saturday, April 27 at 7:30 pm
Thursday, May 2 at 6:30 pm
Friday, May 3 at 7:30 pm
Saturday, May 4 at 2 pm & 7:30 pm
Discount pre-sale tickets for The Drowsy Chaperone will be available online April 8 through April 26 at 3 pm Click Here
Pre-sale tickets: $15 Adult; $10 Student/Senior ($1 additional fee for online orders). Tickets at the box office: $18 Adult, $12 Student/Senior
Click Here for info and online orders.
Additional information:  With the houselights down, a man in a chair appears on stage and puts on his favorite record — the cast recording of a fictitious 1928 musical. The recording comes to life and The Drowsy Chaperone begins as the man in the chair looks on. Mix in two lovers on the eve of their wedding, a bumbling best man, a desperate theatre producer, a not-so-bright hostess, two gangsters posing as pastry chefs, a misguided Don Juan, and an intoxicated chaperone, and you have the ingredients for an evening of glamorous, hilarious delight.
Don't miss it as the quirky characters in this madcap musical burst into life on stage! Get your tickets and join us for The Drowsy Chaperone!
For more information: Sene Gray, MCHS Drama Publicity [email protected]
Dessert Theatre – March 21st
Mira Costa Drama/Tech's Dessert Theatre is happening Thursday, March 21st, at 7 pm in the MCHS Small Theatre. It's a fabulous preview of theatre competitions — everything from Tech Olympics to musical theatre scenes to monologues, dramatic scenes, and improv — that students will be taking to the Fullerton College High School Theatre Festival. Tickets are $7 at the door.
Costa Drama/Tech Students to Compete at Fullerton College High School Theatre Festival
The Fullerton College High School Theatre Festival is Friday and Saturday, March 22nd & 23rd. Students from the Mira Costa Drama/Tech Department will attend the two-day event where several thousand drama students from Southern California high schools, along with their faculty advisors, will converge on Fullerton College to participate in a wide range of theater events. This is one of the major events on the Costa Drama/Tech calendar. Parents also are invited to attend and enjoy the festival.
Click Here for more information
Comedy/Improv News
On March 6th, Mira Costa's ComedySportz team played in an away game against Hawthorne High School. It was a fun night of comedic improv rivalry. Final score:  Costa 23, Hawthorne 24.
On March 8th, Mira Costa hosted a comedy improv match vs. local senior citizens group, the Joslyn Jokers. After a wildly funny back and forth competition that combined teams of Costa students with the seniors, the final score was a tie: 29 to 29. The students did a fantastic job working with the guest team, and everyone had a great time!
Final home match this year:  Fri., May 31 – Costa Seniors vs. Alumni
Please mark your calendar and stay tuned for more info.
Go ComedySportz & Improv Team Costa!