Mira Costa Choirs Present The Cathedral Concert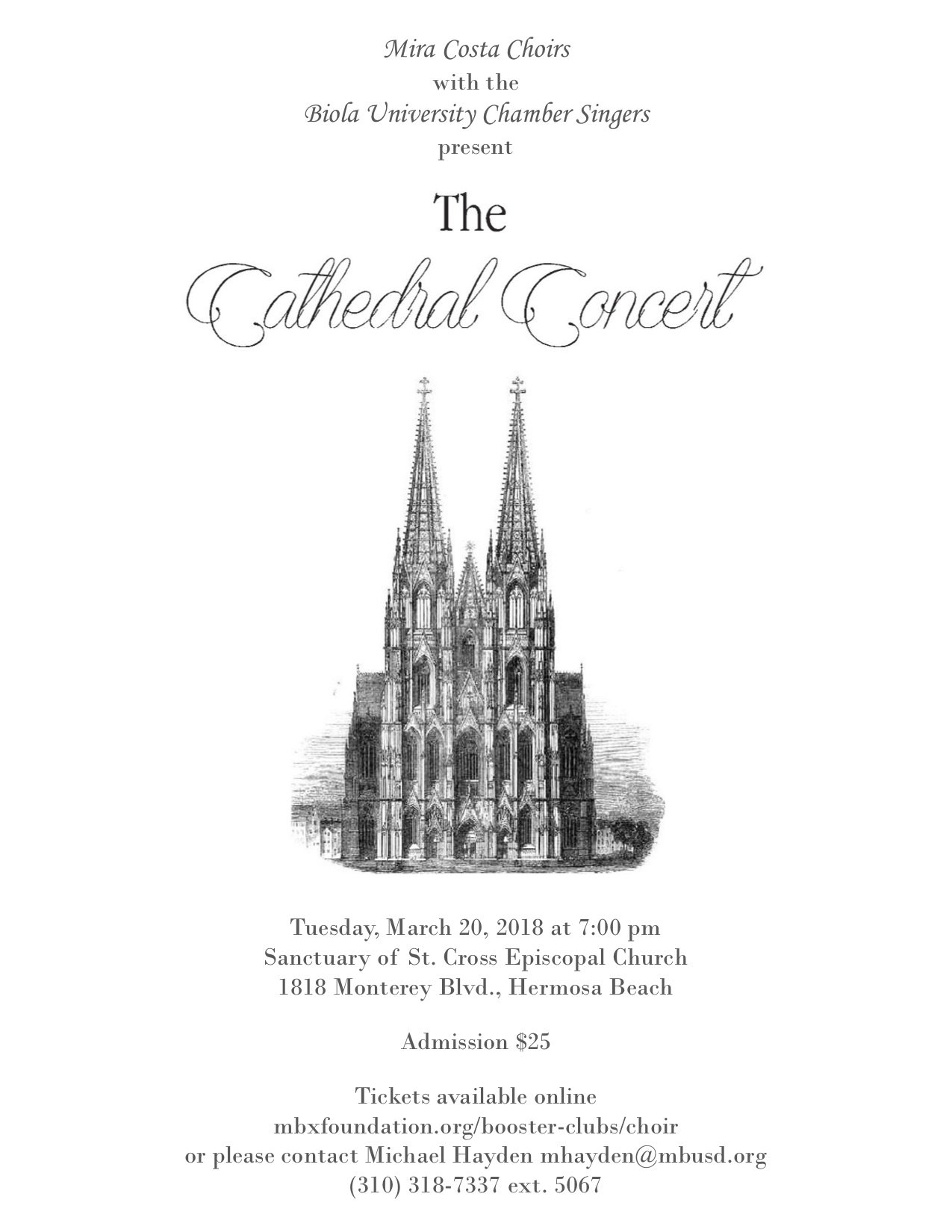 Mira Costa Choirs Present The Cathedral Concert
Don't forget to join us for the Cathedral Concert, featuring Mira Costa's Vocal Ensemble and Advanced Women's Chorale, and welcoming the Biola University Chamber Singers.
Tuesday, March 20, 2018
7:00 pm
Sanctuary of St. Cross Episcopal Church
1818 Monterey Blvd., Hermosa Beach, CA
This is an annual fundraiser for Mira Costa Choirs.  Admission $25.
Tickets available online click here ($1.25 additional processing fee), or please contact Michael Hayden  (310) 318-7337 ext. 5067.
This will be a wonderful evening of choral music.
Please come join us and support the Mira Costa Choirs.