Mini Mustang Dance Camp on January 26th!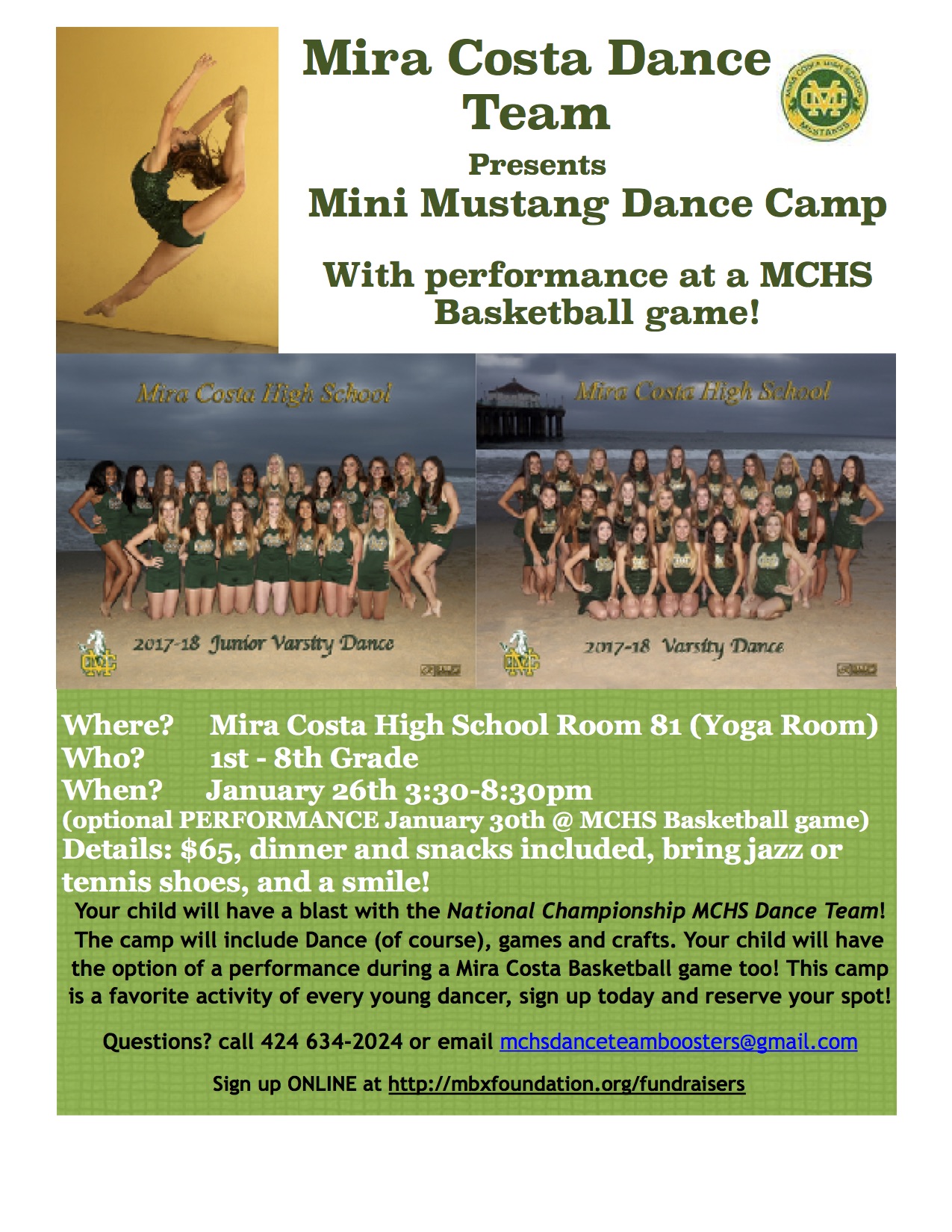 Your child will have a blast with the National Championship MCHS Dance Team!
The camp will include Dance (of course), games and crafts. Your child will have the option of a performance during a Mira Costa Basketball game too! This camp is a favorite activity of every young dancer, sign up today and reserve your spot!